The founder and Editor of the -what do people do? magazine and podcast contacted me to ask help for producing her podcast. After a consultative meeting we realised there are many projects she runs under the brand which don't have a proper method of management and don't perform according to expectations.
There was also no team to help out grow the project. We decided I will help developing a team, design workflows, communication channels adapted to the team needs and oversee all the content production process.
We agreed on a freelance weekly collaboration where I attend to key meetings to make sure all projects are moving forward and to the right direction. Each week we have a creative meeting where we think of new ways to improve and grow the project.
CHECK OUT THE CONTENT i help them produce weekly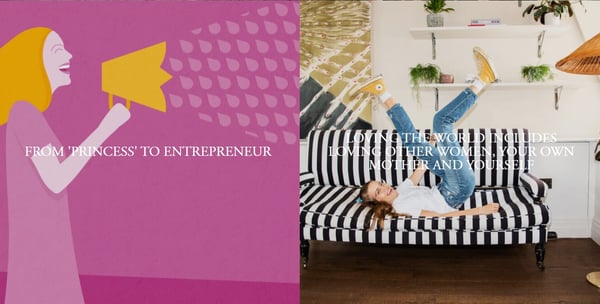 Check out the written stories we tell about people who inspire us and open up to the world telling the other side of their story.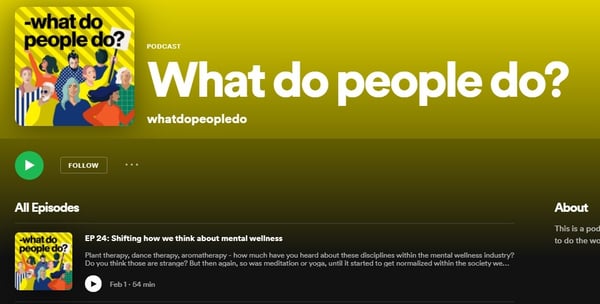 Listen to our PODCAST where the host Rasa has deep and honest conversations with creatives and founders sharing their life journey with all the joys and mental health struggles along the way.
In 4 months time with my help the project and team grew exponentially:

I helped them grow a team of 6 people, and create efficient workflows. At the moment I oversee the project management of all initiatives within the business.

I helped define, together with a freelance graphic designer, a social media visual brand for the podcast. I help produce one podcast episode per week.

I helped the team create an online content strategy and editorial vision and a system that allows us to publish one online article per week.

I helped create and marketing campaign for Christmas sales

I redesigned their newsletter format and frequency which led to growth in subscriptions.

I helped the team develop their social media strategy and a daily content production workflow
Creative project manager, video producer and photographer. I'm excited to bring the sunny side up in any project you challenge me with!
bianca.paul.91@gmail.com
+31682443982