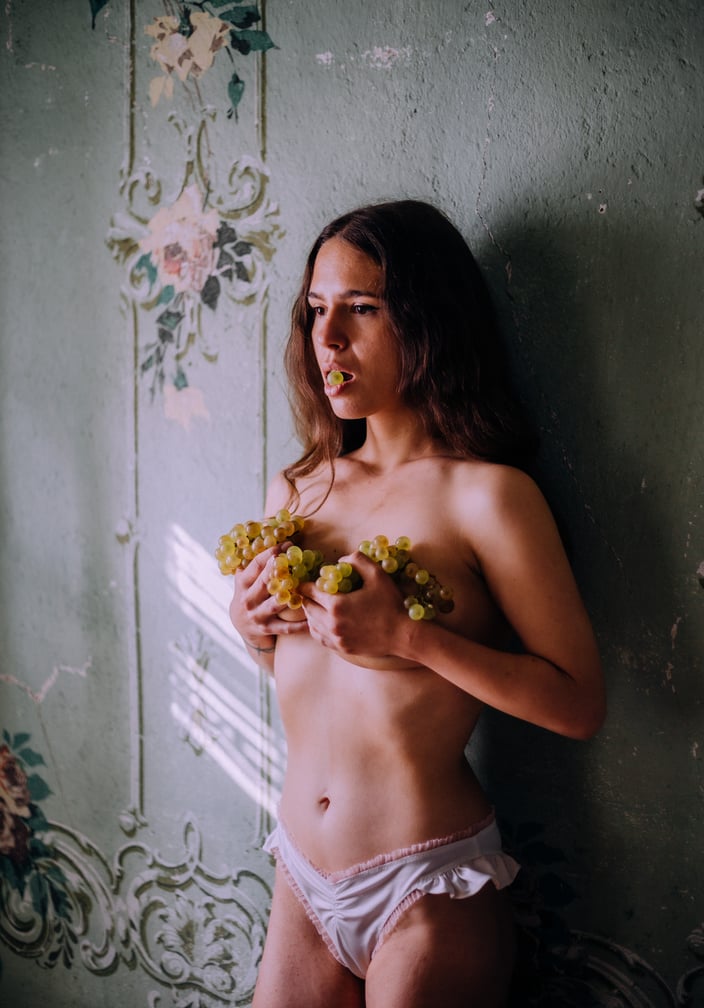 I love photographing fashion especially when it is outside of the studio and in strong connection with the resources of the nature. The owner of Girl on the Run proposed such a project and because it was summertime I immediately got inspired to organize a trip around this event.
The designer wanted a product photoshoot for the new underwear summer collection. She didn't want a studio photoshoot so I proposed we take a trip to the nature, to her grandparents village and explore the old house, which I knew was still very well kept with the beautiful wall paintings and furniture.
Working with natural light always require a close-knit team able to adapt on a short notice. We had to come one day earlier to do light scouting and decide the best schedule according to the light. We had a full day photoshoot in different locations, both indoors and outdoors and with the only challenge being a territorial Sheppard dog defending his land!
The result was a very personal and intimate photoshoot and a beautiful ilustration of the brand's core values. The story was strong and compelling and the client happy with both the outcome and the process.
Creative project manager, video producer and photographer. I'm excited to bring the sunny side up in any project you challenge me with!
bianca.paul.91@gmail.com
+31682443982